Welcome to Year 1
Welcome to our Year 1 blog page! Our teaching team is made up of Mrs Shefchick, Mrs McTeggart and Mrs Colwell. Our teaching assistant team is Mrs Dave, Mrs Willmer, Mrs Corbishley, Mrs Mellor, Mrs Batchelor and Mrs Shaw. We all love working in Year 1 and enjoy helping the children to become more independent learners through our creative curriculum approach. We look forward to working with you throughout the year and sharing the childrens' experiences with you. Please feel free to leave any comments.

This half term we are learning about the world. We will be naming the continents, studying stories from some of them and learning different art techniques. In Science we will be learning about our senses and bodies. All of our homework tasks set will link to things the children are learning about in the classroom. See our Topic Talk booklet for more information.
Good afternoon!

Today we started the day with the Joe Wicks (body coach) workout to get our hearts racing. We then followed this with some finger gym to get our fingers ready for writing.

In Maths this morning we revised the days of the week and made a beanstalk. The children also had a go on Numbots on the computers.

We did an experiment with some gloves and paint to show how important hand washing is. We put the paint on the gloves and rubbed it over to see which bits we had missed.

Our main activity this morning was planting. We learned how to plant a bean and wrote a set of instructions, we will be filling in a bean diary to see how they grow. We then went outside and planted some cress seeds.
Have you planted your seed?

This afternoon we are going to take advantage of the nice weather and do some outdoor jobs and some painting.
Below are some of the sites / apps that we use with the children in school. They all have free access at the moment.
We have sent home passwords for Teach your monster to read and Numbots this week. If you need the username and password for either of these please email me at This email address is being protected from spambots. You need JavaScript enabled to view it. and I will get back to you as soon as possible. Thank-you. all
Click images to reach the websites.

Teach your monster to read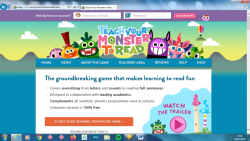 Fun phonics game.
Available on computer or app for free. Use the log-in provided.

Numbots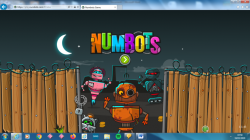 Year 1 Maths
Available on computer or app for free. Use the log-in provided.

Phonics Play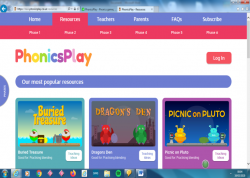 Phonics games
Available on computer or tablet for free.
Log-in username: march20
Password: home

Oxford Owl Reading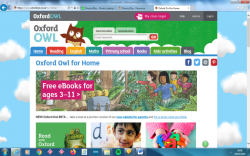 Reading books online

Tiddlers log-in
tiddlers1
year1

Scarecrows log-in
scarecrows1
year1

Gruffalos log-in
gruffalos1
year1