Welcome to Year 3
We are so excited to welcome Year 3 into the start of a fresh new academic year. We are ready to learn and have fun together!

In Year 3, there are three classes. They are called:
Mowgli – Mrs Burke (Mon, Tues, Weds) and Mrs Finnis (Thurs, Fri)
Baloo – Miss Garner
Bagheera – Miss Smith

We are very lucky as we have lots of other adults in our year group who help us too! They are Mr Mason, Miss Gjinaj, Miss Smith, Mr Roberts, Mrs Glenn, Miss Kinsella and Mrs Tarry.

If you would like to get in touch with us, please feel free to find us at the end of the day or please email our class email addresses:

(Mrs Burke and Mrs Finnis)
(Miss Garner)
(Miss Smith)

We can't wait to start your learning adventure with you!
Details

Hits: 157
In Year 3, we have been reading some interesting texts focusing on our reading breadth of stories and poetry. Here are the books we are exploring in case you would like to carry on reading them at home!
Leon and the place between – Angela McAllister

Wanting to prove to his brothers and sister that magic really exists, Leon volunteers to be in Abdul Kazam's magic show and gets transported to a mysterious world. Filled with rabbits, doves, playing cards and magician's assistants - among other things - if a magician can make it disappear, it will end up in the Place Between!
Charlotte's Web – E.B White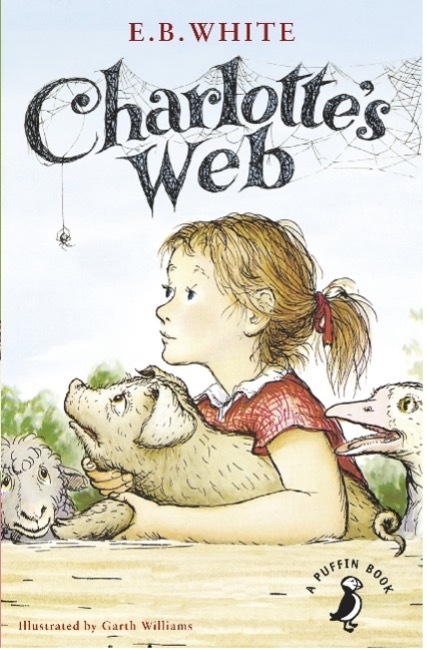 The novel tells the story of a livestock pig named Wilbur and his friendship with a barn spider named Charlotte. When Wilbur is in danger of being slaughtered by the farmer, Charlotte writes messages praising Wilbur (such as "Some Pig" "Humble") in her web in order to persuade the farmer to let him live.
Varjak Paw – S.F Said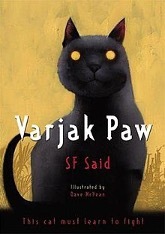 Varjak Paw is a Mesopotamian Blue cat from a large family that live comfortably inside the Contessa's large, grand house. Yet, when the Gentleman arrives with his odd black cats, Varjak and his grandfather the Elder Paw believe that something strange is going on.
Hot like fire and other poems – Valerie Bloom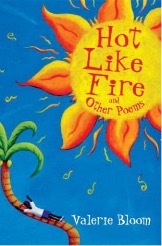 Valerie Bloom's sizzling poems, some in Jamaican Creole, some in standard English, bring light and life to diverse aspects of everyday life. These include a family shopping trip, being late for school and eating familiar food. Some poems rejoice with clever wordplay and many end with adept twists in the tail.
Details

Hits: 172
We imagined that we had been transported back in time (just like Peter in 'Stone Age Boy') to prehistoric Britain. We made tools, acted out a campfire scene, hunted for food and created wonderful cave paintings. During this experience, we collected vocabulary and acted as though we were living in a Stone Age camp.
Look at our pictures to see the fun we had!
As you can see, we created masterpieces in our caves by drawing the life of a Stone Age family. It was very difficult drawing upside down!
We made tools to fish with and went hunting in our stream! We then cooked a delicious feast and imagined the smells and tastes we would be feeling on a cold evening around a fire!
We had lots of fun and it gave us a great insight to life many thousands of years ago!