Welcome to Year 3
Use this page to join us on our learning journey. We have three classes inspired by the author Rudyard Kipling and his story The Jungle Book – Baloo, Bagheera and Mowgli. Our class teachers are Miss Cole, Miss Green, Mrs Burke and Mrs Freeman. We also have Mrs Tarry and Ms Esa supporting us in the classroom.
Happy New Year and welcome to our new topic 'Colossal Cuisine'! This is a GIANT term with an IMMENSE amount of learning… Can you guess what our writing is based on?
We are looking at the book 'The BFG'; written by Roald Dahl. From this, we are writing a story about the BFG and the other giants as well as writing our own disgustingly gruesome adverts for his favourite drink, Frobscottle! In Science, we are looking at what we mean by being healthy and having a healthy diet. This links to our Topic learning where we are researching where our food comes from, how it is made and the importance of understanding what food miles are.
It has been such a busy but fun week in Year 3! In Maths, we have using money to help us solve problems. In Science, we have become sugar smart and used the Change4Life app to help us identify hidden sugar within foods. On Wednesday, we had our BFG pyjama day where we made our own wigglish words and dream jars. Lastly, we had an ice-cream tasting session in Topic while we learnt how ice-cream is made! Wow! What an exciting curriculum we have here at Boothville!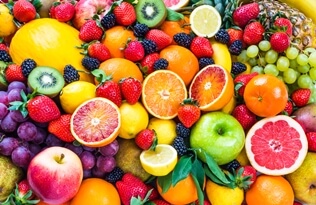 Today in DT, we had a fruit tasting session in order to find out which fruits we like and which we dislike. We tasted kiwi, pineapple, melon, mango, pear, grape and grapefruit! After this delicious session, we are going to design our own fruit salads based on our favourites.
Year 3 Curriculum Letters