Life in Year 4
With many of the children now working from home we will be using our blog to keep in touch, share learning opportunities and send out messages of positivity. We will also be keeping you updated with what the children in school are doing.

You can access the home learning grid by clicking the link in the 'Year 4 Curriculum Letters' section ->>

Grid 1 is a copy of the one that was sent home in exercise books. Keep an eye out for new, updated grids.

As well as using the grids, don't forget to keep up-to-date with the school on Twitter - @BoothVillePri - where Miss Payne is setting out events for the day, Miss Garner is reading a story and Mrs Gates is setting Maths challenges.

Have fun, stay safe and enjoy learning together at home.

The Year 4 Team x x
We know that lots of you have been busy with your learning grids at home. Well done!

There have also been daily challenges set on Twitter by Miss Payne (@BoothVillePri) and Mrs Gates (@Booth_Maths) as well as daily stories read by Miss Garner (MissGeeNQT).

Last week, the Maths challenges included a TTRS Battle of the Bands which the girls won! Some children went on a shape and angle hunt and looked for parallel and perpendicular lines around the house. We also had '1 Minute Mayhem'! Can you guess a minute? How many coins can you stack in a minute? How many star jumps can you do in a minute? If you haven't already done the challenges maybe you could have a go this week.

Today, we are looking at symmetry. Make a symmetrical design using one, two or even four lines of symmetry. You could draw or use Lego to make your designs. Look for examples of symmetry around the house.
These links will help you:

Finding lines of symmetry https://www.bbc.co.uk/programmes/p0119bvl

What makes a shape symmetrical?
https://www.bbc.co.uk/bitesize/topics/zrhp34j/articles/z8t72p3

Keep practising your times tables on TTRS. A new whole-school battle will be coming soon but in the meantime you can compete against other classes in Year 4. Remember, the more questions you get correct the more coins you collect to spend on your avatar. We currently have 8 children with Rock Legend status - can we get into double figures?

Keep checking the blog and Twitter for more ideas. We love to see what you are up to so keep in touch with us.

Be good and stay safe.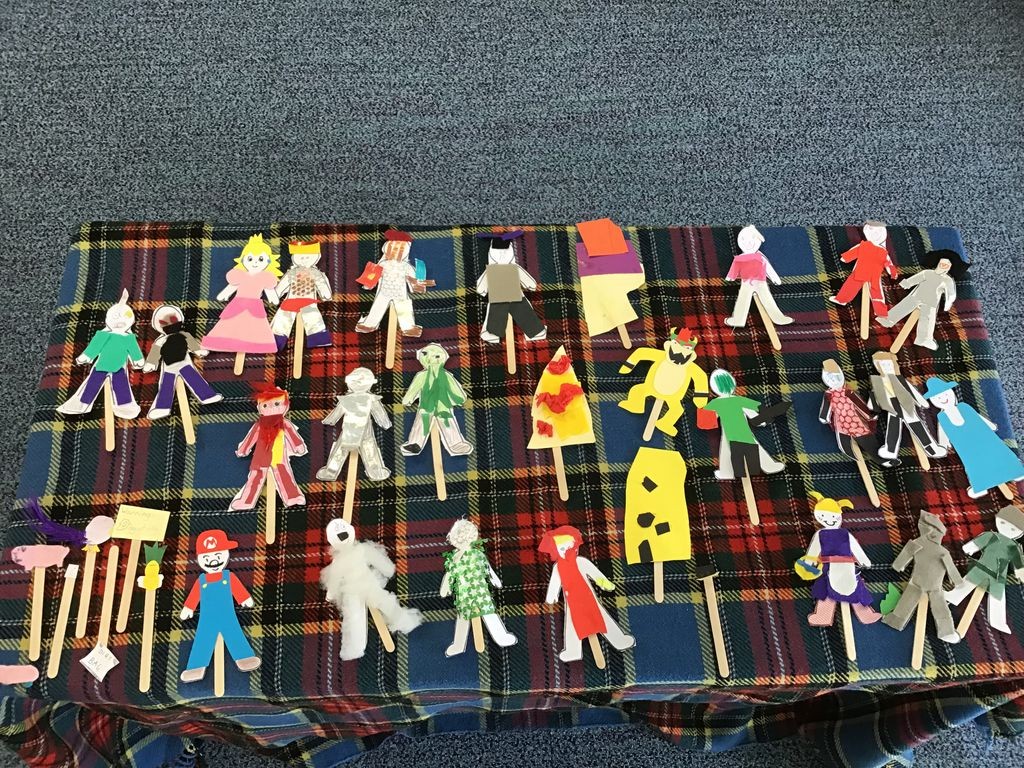 We will be regularly updating this blog with activities that we have been completing at school along with some inspiration for exciting projects you can complete at home.
Today the children who have been in school have had a great time creating their own puppets and putting on a play for their friends. The children wrote their own stories in the morning and had great fun using all kinds of materials to create their own unique and imaginative puppets.
We'd love to see any puppets you make at home on our twitter page and we hope you are all staying safe and healthy.