Welcome to Year 5
Our teachers are Mr Elyard, Miss Hollands, Miss Morris, Mrs Mason and Mrs Finnis . Year 5 are also very lucky to have other adults that teach us and support our learning. Our School Council have chosen a name for each class. We are following the Author JK Rowlings and our class names are Mr Elyard - Dumbledore, Miss Hollands - Hedwig and Miss Morris - Dobby. Below you will find a gallery of our learning journey so far. Come back regularly to see what we have been up to.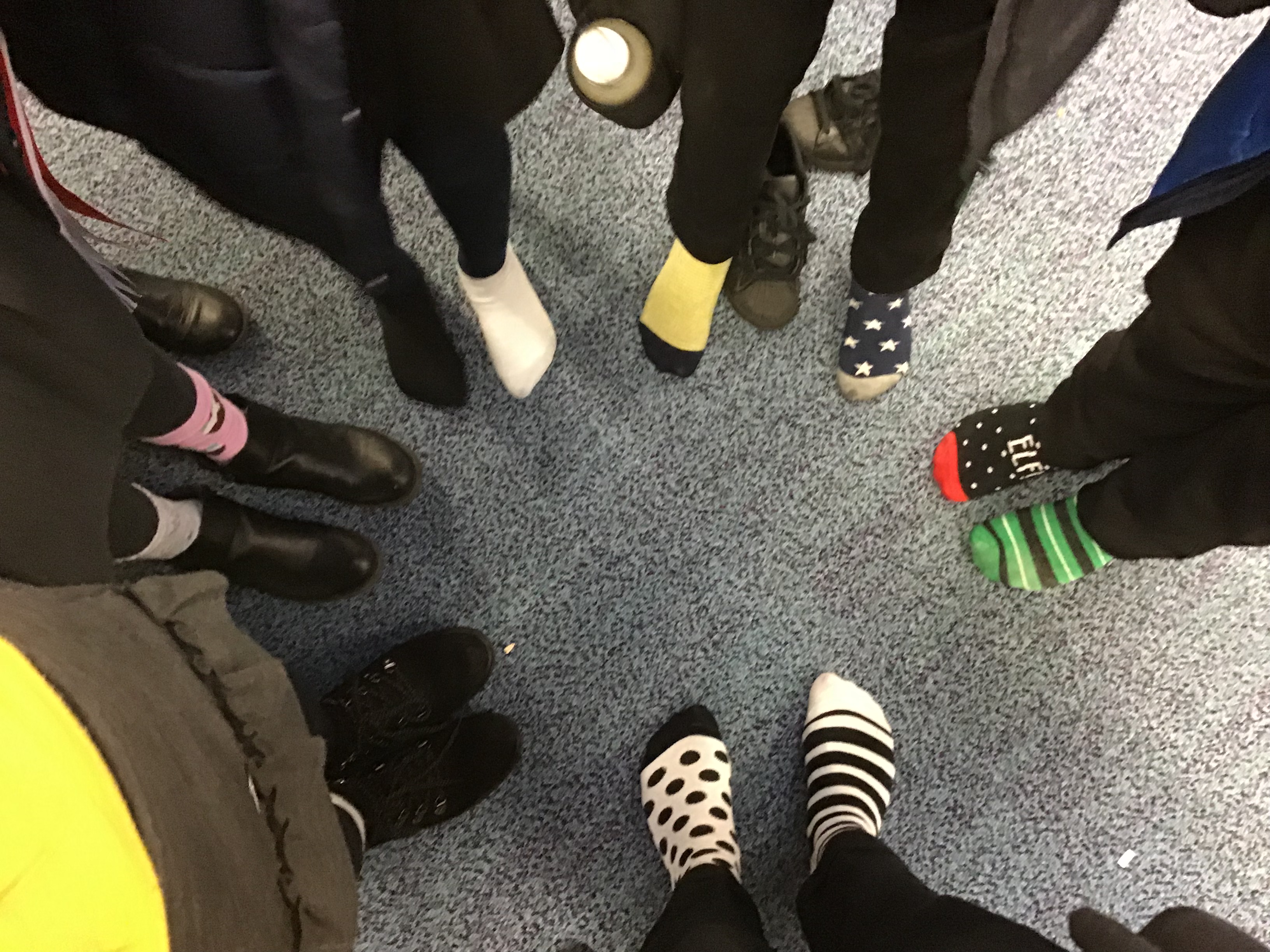 Yesterday we wore odd socks as part of Anti-Bullying Week. Some children have also made posters that will be going up around the school. Well done Year Five.
Spy Day was a huge success and the children looked awesome! We had so much fun doing lots of code breaking just like Alex Rider does in the book Stormbreaker by Anthony Horowitz. We watched snippets of the film, went on secret missions and even designed our own gadgets. Thankfully, Agent Morris, Agent Hollands and Agent Elyard decided that all the children passed spy school. Just a handy piece of advice, if you know a child in Year 5, be on your best behaviour.
Year 5 Curriculum Letters