Welcome to our Forest School blog. Check back here regularly to see all of the wonderful things that we are getting up to in our Forest School sessions!
---
Details

Hits: 80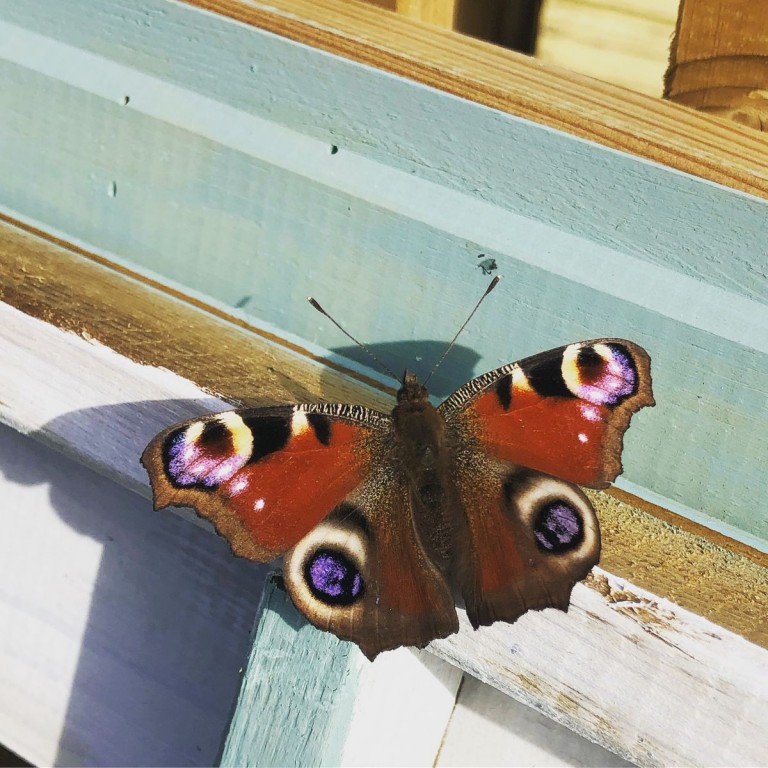 Last week saw the start of something very new for all of us. Lots of you are staying at home with your families, but some children are still coming to school because their parents are Key Workers.

On Monday I roped some of the Year 6 students in to help paint the new beach huts. The sun was shining and it was very peaceful. We were visited throughout the morning by this beautiful butterfly- nature's way of reminding us that although things are difficult right now, there's still lots of beauty to be seen
Details

Hits: 75
The children from KidsStop Pre-School were very excited to return after the winter. They love exploring the site & helping out with jobs to get our veggie patch prepared. We were all impressed at how careful they were with the new woodwork equipment! I can't wait to see what other adventures we get up to together this year...